Appetizers
Smoked Chicken Wings
Tossed in Buffalo sauce served with cool ranch on the side.
$9
Crispy Chicken Tenders
Hand breaded chicken tenders served with a 1/2 order of hand cut fries and a side of Apple Moonshine BBQ
$10
Crunchy Jumbo Onion Rings
Colossal sized hand breaded onion rings with a touch of cayenne server with our house made Deep South White BBQ
$8
Smoked Salmon Dip
Pecan smoked Salmon dip sitting on top of a horseradish sauce ,served with house made garlic croutons.
$12
Buffalo Califlower
Lightly dusted with our unique blend of spices, tossed with buffalo sauce, served with cool ranch on the side.
$10
Chicken Chili Cheese Fries
Hand cut fries topped with house made ale cheese sauce, mozzerella cheese, smoked cheddar cheese, house made Pecan Smoked Chicken Chili, and green onions
$8
Smoked Chicken Nachos
House made Cheddar Ale Queso, with fresh jalapenos, mozzarella cheese, smoked cheddar cheese, pico relish, crispy bacon, smoked chicken, served over a bed of our house made chips.
$10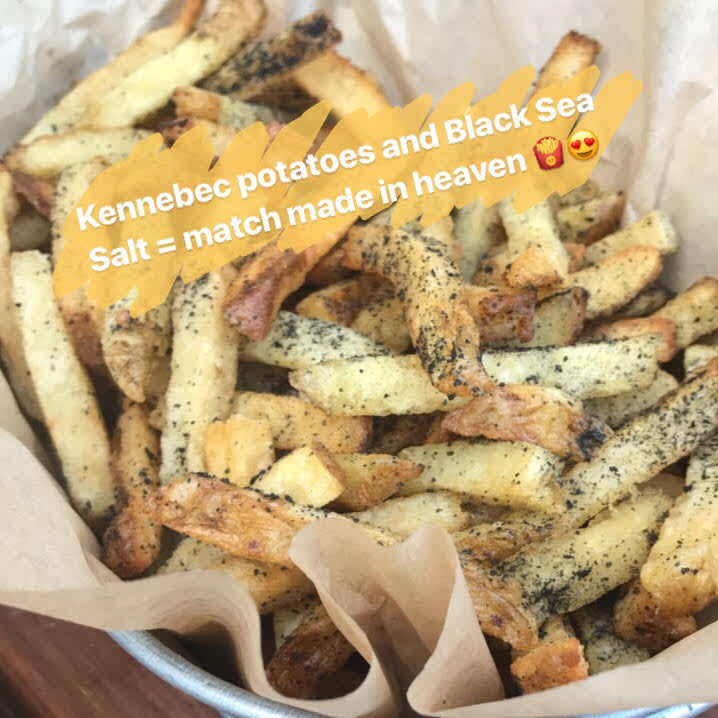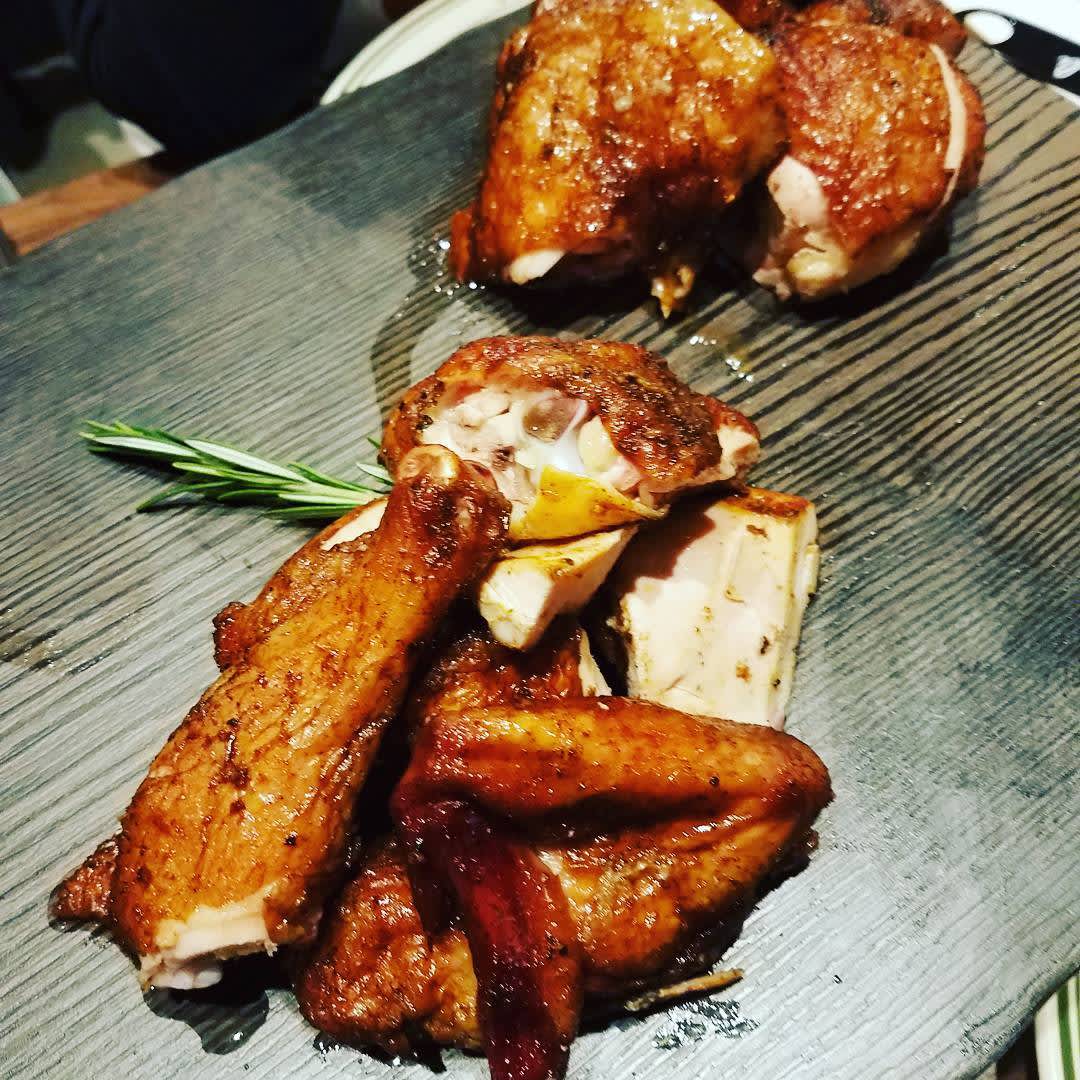 Anytime Sunday Picnic
Choose one of our four types of natural free range chicken with one of our bottomless sides, choice of one house made sop, and one corn grain biscuit.
Pick Your Bird Crispy Fried Chicken (Prohibition brined, double dipped)
Nashville Hot (Fiery hot, crispy fried)
Pecan Smoked (Prohibition BBQ Rub, butter basted)
S'moked Fried (Pecan Smoked, crispy fried) $15 per person
Pick Your Bottomless Side Elsie's Potato Salad
Tomato Cucumber Salad
Classic Creamy Southern Slaw
Smoked CHeddar Ale Mac and Cheese
Smashed Potatoes and Cream
Sea Salt Kennebec Fries
(extra sides $3.00)
Pick Your Sob Roasted Jalapeno Saw Mill Gravy
Herb Ranch
Apple Moonshine Prohibition BBQ
Deep South White BBQ Sauce
The Salads
Prohibition Cobb
Mixed greens, iceberg, cherry tomatoes, blistered corn, bacon, chopped egg, mozzarella, Texas toast croutons, grilled chicken, buttermilk green goddess dressing
$12
Cayenne Chicken
Mixed greens, baby spinach, cucumber, red onions, roasted bell pepper, blistered corn, peppery grilled chicken, served with sriracha ranch.
$11
Smoked Tri Tip Salad
Smoked Tri-Tip Steak, mixed green, baby spinach, cherry tomatoes, blue cheese crumbles, candied pecans and Sherry Dijon VInaigrette.
$15
Big Veggie Salad
Crispy beet chips, smoked onions, corn nuts, vine ripe tomato, farm fresh greens, Dijon vinaigrette or buttermilk green goddess dressing
$7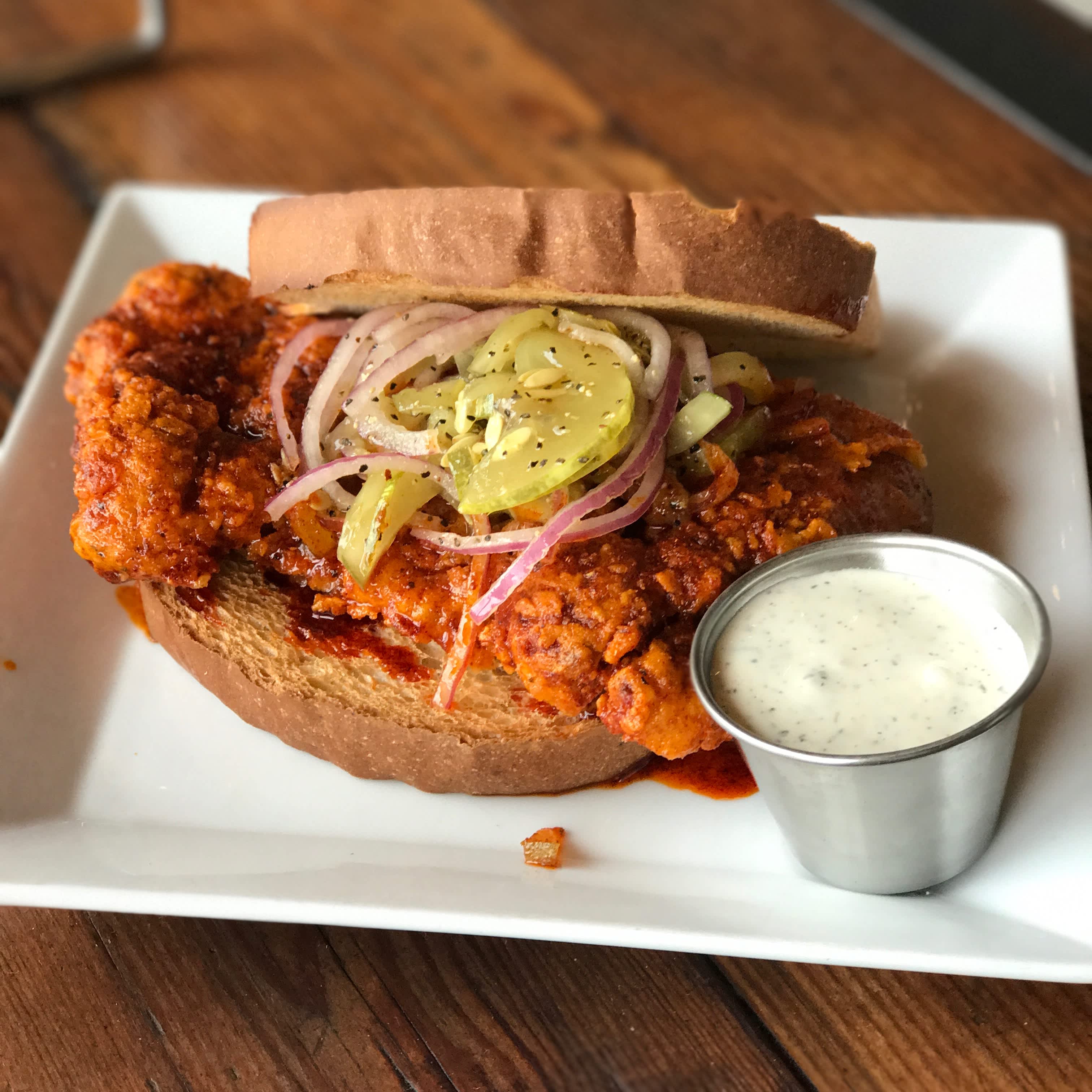 The Sandwiches
Tri Tip Dip
Thinly shaved Beeman, Ranch Kobe style with cheddar, smoked onions on toasted pan bolillo roll & au jus
$13
Nashville Hot Chicken
Nashville style hot crispy chicken, Texas toast, kosher pickle and red onion relish, creamy herb ranch
$11
Smoked Salmon Club
Smoked Salmon, bacon, lettuce, tomato with white BBQ
$15
Crispy Chicken Biscuit
Crispy fried thigh with bacon, apple bbq sauce, cole slow on a corn grain biscuit
$12
Street Peddler Specials
The Bird
3 Pieces of crispy or Nashville Hot fried chicken with your choice of side
$12
The Fish
Woodfired Smoked Salmon served with Horseradish sauce with your choice of side
$16
The Beef
The 10oz Beeman Ranch Kobe style Tri-Tip Steak Cured, smoked and sliced with your choice of side
$18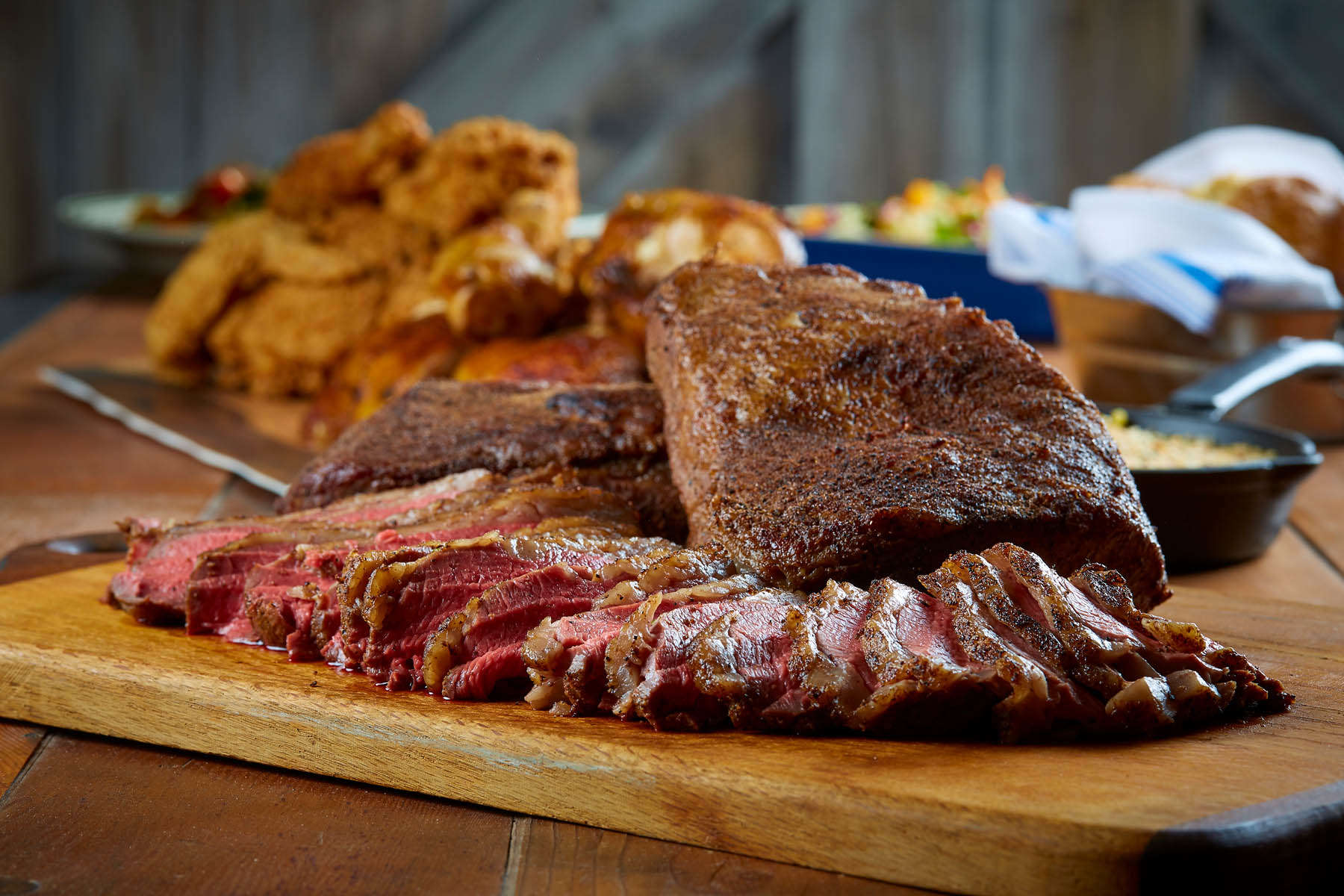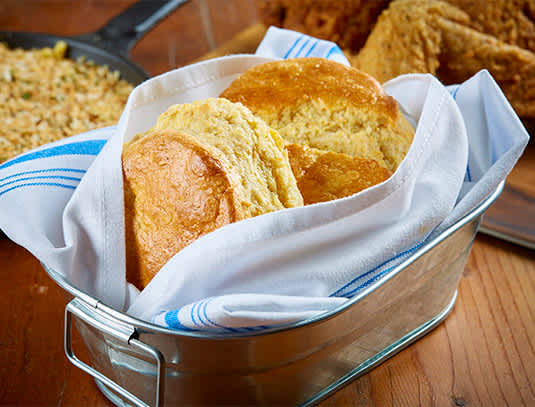 Four Lone Star Corn Grain Biscuits
Fire baked, stone hearth corn meal clabber biscuits served with house honey butter
$4
Desserts
Caramel Pecan Apple Sticky Biscuit
Served with a spot of ice cream
$7
Seasonal Dessert
Ask about our seasonal dessert, served with a spot of ice cream
$7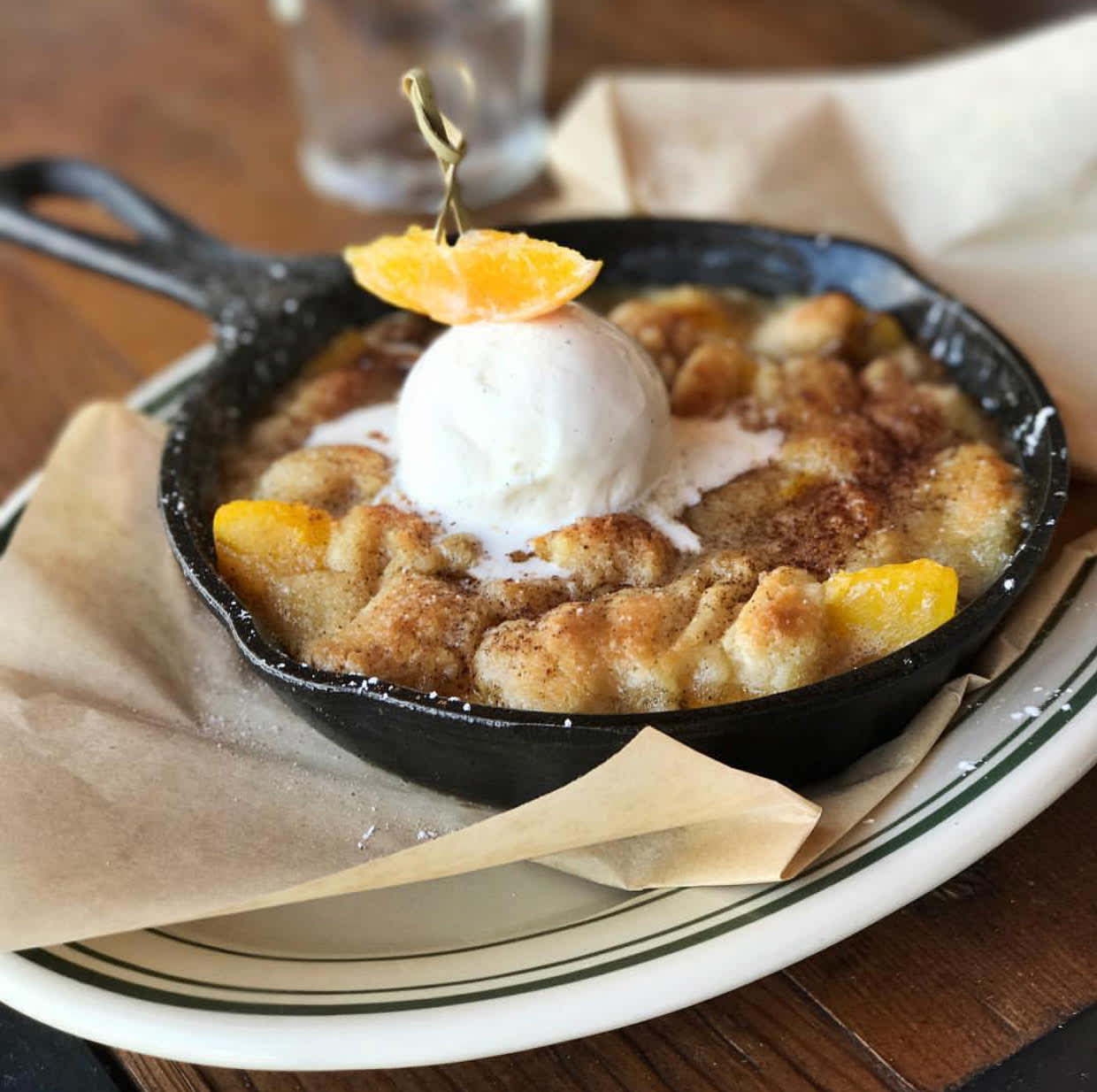 Prohibition Libations
Capone
Buffalo Trace Bourbon, Bitters
12
Know One's Onions
Prohibition Chicken Barrel Aged Patron, Lime, Agave, Stoli Ginger Beer
15
Forbidden Beer
Tennyson Absinthe, Fresh Root Beer
11
On the Level
Flora De Cana Rum, Raspberries, Lemon
11
The Real McCoy
Tanquery Gin, Honey, Lime
12
Hair of the Dog
Witherspoon Bourbon, Cranberry, Blackberries
12
Putting on the Ritz
Stoli Vodka, Lemon, Allspice Dram, Strawberry
11
Out on the Roof
Old Tom Gin, Agave, Egg White, Red Bell Pepper
13
Hitting on all 8
Plymouth Gin, Lime, Cucumber
12
Harlem Sunset
Patron Barrel Select Reposado, Agave, Apple, Fennel
15
Market Cocktail
Fresh Seasonal Creation
10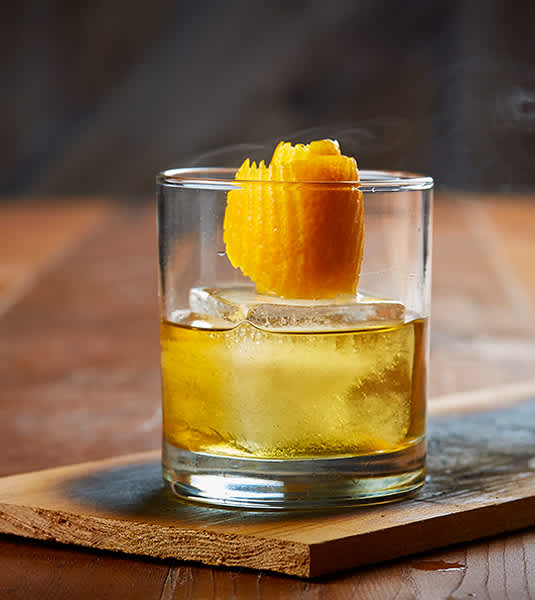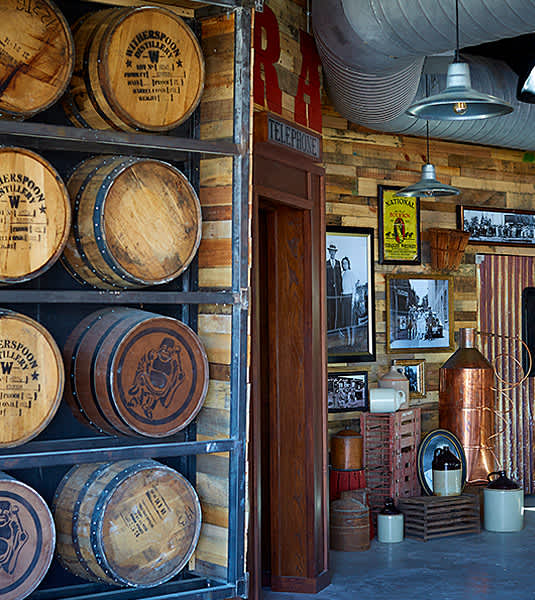 Classics
Aviation (1916)
Plymouth Gin, Luxardo Maraschino, Creme de Violette
11
Hemingway Daiquiri (1921)
Flora De Cana Rum, Luxardo Maraschino, Grapefruit
10
Negroni (1925)
Plymouth Gin Navy Strength, Campari, Carpano Antica
12
Corpse Reviver #2 (1930)
Plymouth Gin, Lillet, Cointreu, Absinthe
12
Ramos Gin Fizz (1880)
Fords Gin, Lemon, Egg White
14
Manhattan (1874)
Buffalo Trace, Sweet Vermouth, Bitters
11
Sazerac (1850)
George Dickel Rye, Bitters, Absinthe
11
Los Angeles (1930)
Buffalo Trace Bourbon, Sugar, Lemon, Egg White
13
Stress Relievers
BLT
Our version of a bloody mary including house house infused vegetable vodka, bacon, and house made mix
$6
Brunch Bubbly
Deep Eddy Orange vodka, orange juice, champagne
$6/ $20 Carafe
BBQ Pig Ears
BBQ spiced, Carolina dippin' sop
7
The Bar Bird
you call the type, choice of side and a sop
15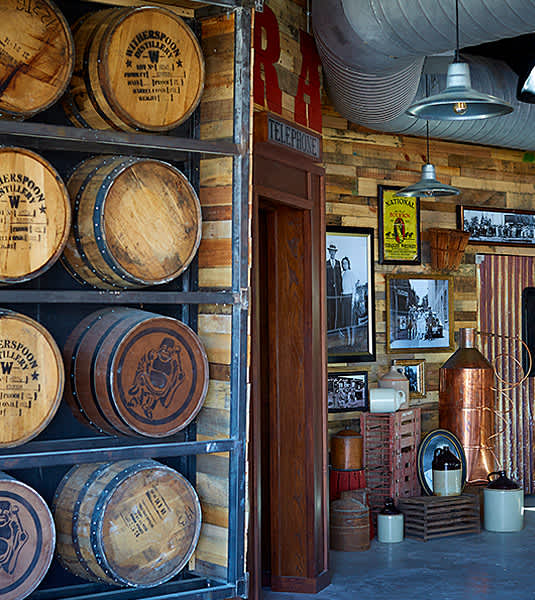 Bird n Eggs
Prohibition Chicken and Waffles
Crystal Lakes Farms pasture raised chicken, house made jalapeno gravy, waffle, drizzled with maple syrup
$15
Andrea's French Toast
Texas toast stuffed with strawberry cream cheese, berries, topped with whipped cream
$13
Brushi
crispy flour tortilla, chopped steak, scrambled eggs, cheddar, mozzarella drizzled with sriracha
$12
Migas Our Way
Scrambled eggs mixed with onions, tomatoes, crispy chicken, jalapenos, Jamie's refried bean, and red potatoes
$12
Breakfast Four Wheeler
Two eggs your way, bacon, house made biscuits & gravy, red potatoes
$11
Skinny Tacos
Two corn tortillas, spinach, eggs whites, red potatoes, served with house made salsa
$8
Sides
Belgian Waffles
maple syrup, butter, whipped cream, strawberries
$7
biscuits & gravy
three house made corn biscuits with jalapeno cream gravy
$4
eggs
two eggs your way
$4
red potatoes
crispy red potatoes, bell pepper, onions
$3
Jamie's refried beans $3